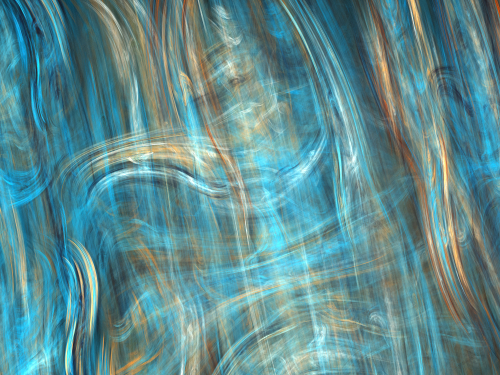 COACHING TRAINING PROGRAMMES
Invest in coaching and build a culture of high-performing, healthy and collaborative behaviours, values and purpose.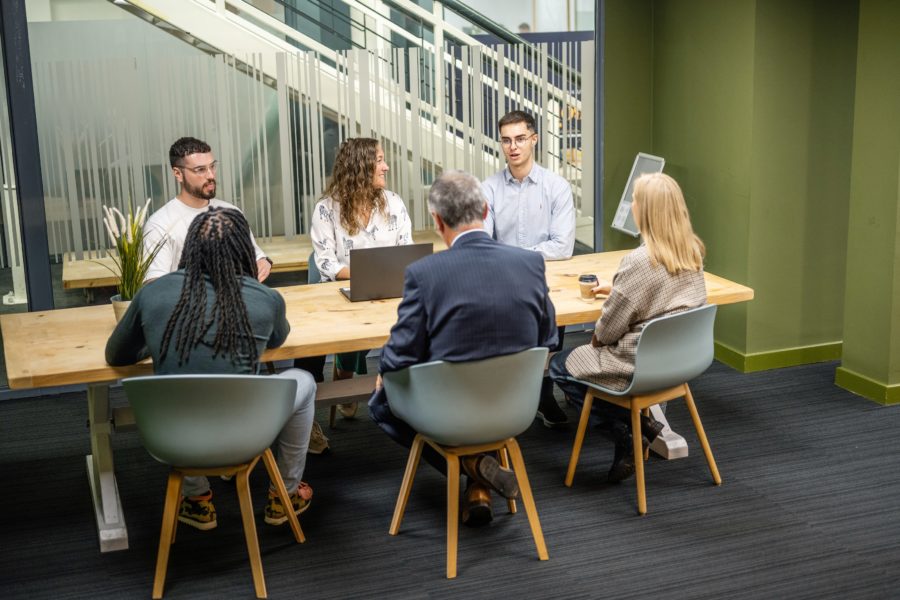 Coaching and mentoring training courses
A world-class range of coaching and mentoring training courses designed to support your organisation, empowering managers, HR professionals and many more to support their colleagues through coaching.
Our 21 years' experience in delivering a full range of workplace coaching programmes has taught us that any employee can greatly benefit from some dedicated, personalised coaching support. While our expert coaches are best equipped to provide the highest level of coaching and mentoring, we also recognise that coaching is a skill that any employee can acquire.
A manager or HR professional who is a good coach will create a culture where employees trust each other, and value other team members' performances as much as their own. Here at Engage Coaching, we offer a unique portfolio of carefully tailored coaching skills training courses, each designed to support a specific staffing group. We can also design and deliver bespoke training programmes, based your unique business needs.
All of our courses are CPD certified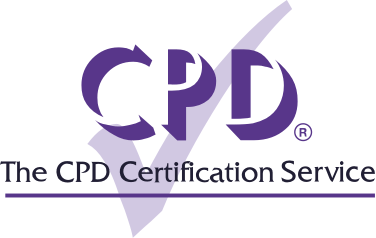 CPD UK
"Interesting and well-presented courses which should meet their stated learning objectives. The detailed lesson plans and comprehensive speaker notes should help to ensure that the course is delivered consistently. There are also some very good handouts."
Coaching Skills for Managers
Coaching is a powerful management skill, to help leaders at all levels to support the personal development of their team members, problem-solve and innovate. This unique course has been designed to develop the skills for managers to use coaching effectively to manage their teams on a day-to-day basis.
This fully interactive, facilitator-led course has been designed to develop managers' capability to use coaching as a leadership style and an approach to manage a full range of scenarios such as:
Resolving conflict
Problem-solving
Supporting personal development
Creating a culture of innovation
Influencing others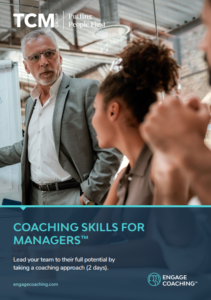 Coaching Skills for People Professionals
Coaching is an essential skill in today's workplace, as it encourages self-reflection, and drives ownership and responsibility. People Professionals have a unique opportunity to role model a coaching approach across their organisations to support people development, solve key problems and challenges and increase innovation for both individuals and teams.
Adding coaching skills to your toolbox of people skills will enable you to support managers and leaders more effectively, improving their confidence to develop others, lead change and deal with challenges faced by their teams. This course is designed to give you practical tools and techniques to develop core coaching skills to support your role as a People Professional.
This interactive course can be delivered online or in-person to support People Professionals' capability to adopt a coaching approach when working with their teams, as well as with the people, teams, and leaders they support.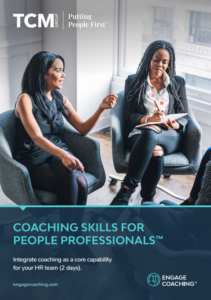 HR as Coach & Mediator™ provides delegates with the skills to be able to respond calmly and neutrally during the various stages of conflict. It looks at a range of active listening and reframing skills to move a situation forward, to understand how to create and manage boundaries and set clear goals that enable our teams to lead by example.
By combining Emotional Intelligence with theories such as 'Positive Psychology', it also enables HR and ER professionals to provide coaching and support for managers to help them secure constrictive outcomes without the need for recourse to formal grievance, disciplinary or performance management procedures.
The 2 day programme consists of 5 key modular units:
Shaping conflict to resolution
Listening to understand (active listening and the mediation framework)
Coaching conversations
Emotional intelligence and how we can use it in our roles
Applying Positive Psychology to coach and lead our teams
Gain essential career skills
Contact our team to find out more about coaching training and how it can help your organisation to work with compassion, collaboration and curiosity.
We'll get back to you right away!