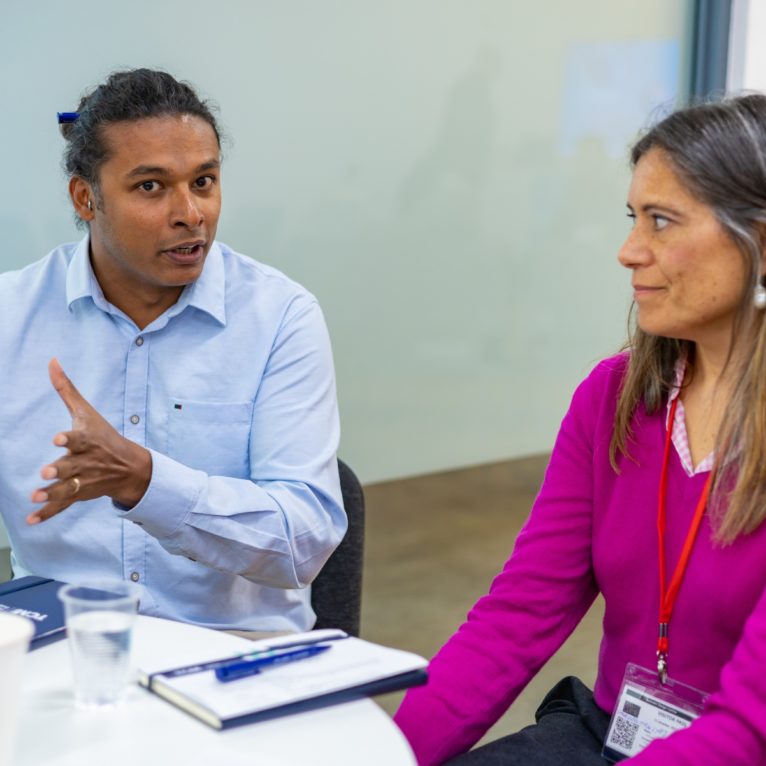 Making introductions
Robyn Marsh, Content & Engagement Manager
Welcome to the second episode of our Culture Clinic with TCM consultant and coaching expert Anup Ravi. We like to think of Anup as our resident adventurer; his coaching and mediating experience is quite rare, befitting the character of a protagonist in a great epic novel. He's managed teams in natural disaster, sea expeditions and evacuations from armed robbery. He's also lived and worked in over 50 countries from India to Europe, Asia, Africa and at sea. Who better to ask for coaching advice? This session explored different types of coaching, the coaching services offered at TCM and an interactive advice segment.
Anup Ravi, Transformation Consultant
Picture this. It was around 8 o'clock on Saturday morning, January 28th 2014, in South Sudan. My radio crackles and the voice says, "Come to the gate. Come to the gate right now. Emergency fast." The Emergency Coordinator and I were sitting having breakfast at the time. We immediately dashed to the gate where we can see a group of South Sudanese army guys stood there in flip flops with AK47s, pointing the guns at us over our heads. We didn't understand the language they were shouting, but it didn't matter – the message was clear. We knew we had to stand back and look alert, awaiting command. The Emergency Coordinator took a couple of steps forward and asked, "Hey, have you spoken to your boss? What's going on here?" It was a brave mistake. Boom, boom, boom, boom. Four shots over my head. They wanted our car keys. I threw them at the ground, towards the men, and they took the car and sped away. Immediately, we rush back to our team, waiting in the wings shocked to hear these bullets ricochet within this enclosed compound. Usually, you can hear the shots outside, but this time it happened so close. The emergency coordinators told us to evacuate: this was an armed robbery evacuation. We immediately started to coordinate evacuations by talking to the pilots and dismantling communications. Everyone in the team was from different cultural backgrounds but we worked like clockwork. It was just in flow state, continuing to move to save ourselves from the situation at hand. Within two and a half hours, we evacuated the compound and moved to locate. Upon reflection on that particular experience, what dawned on me was the clear vision for that particular team to get out. Everyone had their buy in, working as a collective, with each individual contributing to work towards that singular mission. It worked brilliantly and I had the amazing opportunity to witness that first-hand.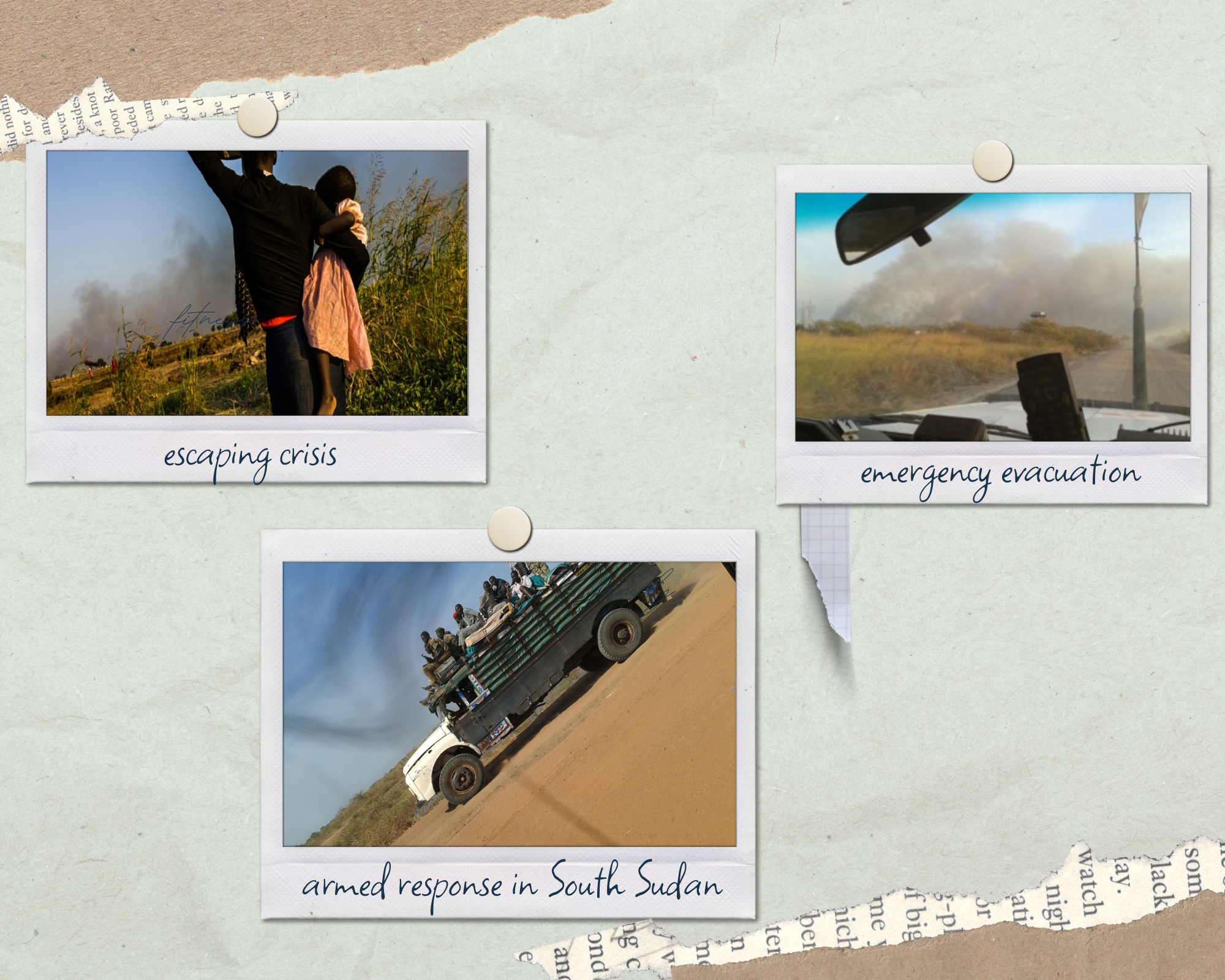 About Anup
I'm from India and I've had an amazing, lucky, opportunistic career. In the past, I started off as an engineering officer working on oil tankers; I then moved on to becoming a rescue diver. I met my then English girlfriend, who's now my wife, in India. Since meeting, we've set up an NGO with livelihood projects for tribal communities in southern India, including schools for children in these communities. Today, there's about 12 schools and more than 400 children studying there, and some of them have graduated to become nurses and civil engineers. We still go there and work every year for one or two months. We also work with Doctors Without Borders, MSF, with previous opportunities to work in war zones, natural disasters, the outbreak response in Nepal, emergencies in Ethiopia, refugee camps, and in South Sudan in multiple projects where there were conflicts across the country. My job role in opportunities that I've had there was to set up hospitals, bomb shelters, air strips in the middle of nowhere, negotiate with rebel groups to gain access, and opportunities to work with multiple multicultural teams, with different cultural backgrounds, coming with different approaches, perspectives and challenges. But with language and culture, it was a great opportunity to work with these sort of teams; that's been a consistent thing throughout my career.
This webinar is for organisations who are looking to grow, develop and transform themselves in new avenues and areas, but especially for those middle managers, to senior managers or senior leadership teams who are really the key players in any organization. We'll talk about where these individuals or teams are present currently, where the journey begins, and then visualise what their destination is going to look like. Coaching is that vehicle to take you through the journey of seeing how we can get from where they are now, which could be overworked staff with very low performance and demotivation, to where they could be, which would be a highly engaged team, working sensibly in a smart way with high performance.
The International Coaching Federation (ICF) defines coaching as:
"A partnership between a coach and a client in a thought-provoking and creative process that inspires them to maximise their personal and professional potential. The process of coaching often unlocks previously untapped sources of imagination, productivity and leadership. Coaching is not advice given; it's partnership in its true sense."
Coaching styles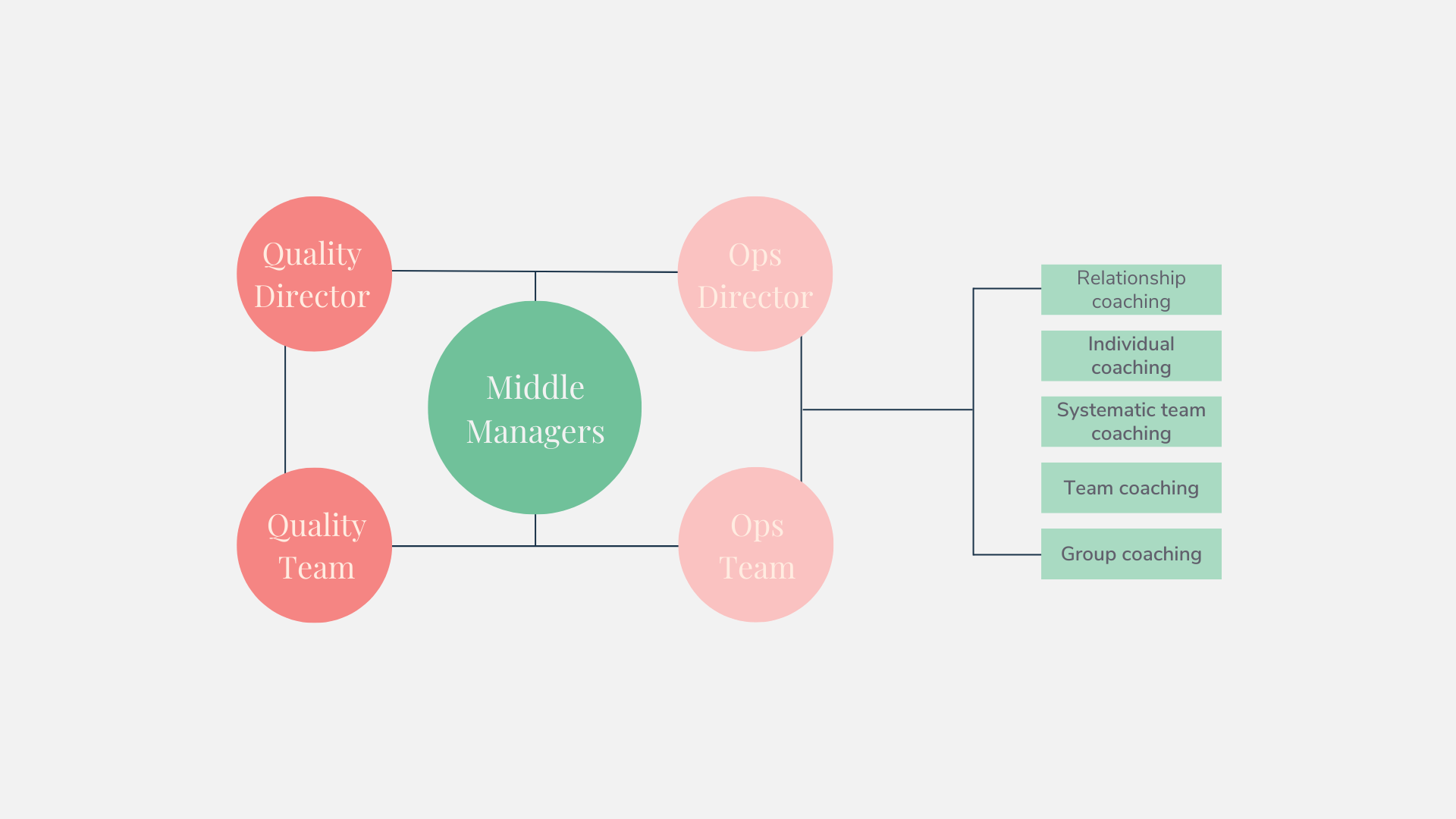 Individual coaching:
The coach works one to one
Goal-setting focus
Collaboration to form a strategic action plan
Relationship coaching
The coach partners with two individuals
History of strained relationship or a new match to work on a project
Enables growth, proactively challenges and boosts collective performance
Systemic team coaching
The team coach works with a whole team
Tool to effectively engage in wider business and increase cohesiveness of workforce teams
Improves collective performance, develops collective leadership, teaches active engagement with key stakeholder groups
Group coaching
The team coach works with a specific group
Involves recipients discovering new skills and enhancing professional performance
Enables growth
Coaching transforms workplaces by working through problem solving, encouraging proactive and non-judgmental collaboration, and defining clarity of vision, purpose and strategy of the organisation. At Engage Leadership, TCM's sister organisation, three types of coaching are currently available: Leadership Coaching for Management, Coaching for Career Development and Conflict Coaching.
Questions from the audience
Robyn Marsh  27:17
Is relationship coaching similar to mediation, and possibly an intervention used when one or both parties are reluctant to enter into mediation?
Anup Ravi  27:33
It is very similar to mediation, but it's one of those things where it could be either used prior to mediation or post mediation. So, when people reach an agreement from mediation, it can become very difficult for them to carry that resolution forward. Sometimes they end up in another conflict. In this case, coaching could be an aftercare service to continue to take them through that journey to become more collaborative. It shifts mindsets from conflict between each other to safely challenging each other and proactively moving forward. Prior to mediation, it could be used for individual coaching, for instance, to bring about personal change and growth. It can really help to resolve an issue that somebody has without ever having to get to a state of mediation. In this way, coaching is both preventative and proactive.
Robyn Marsh  29:29
If I had a business that was already performing well, with a lack of issues between colleagues, no signs of conflict, and great turnover, what would be the business benefit of coaching?  Why would that be a useful tool to have in an organisation that already seems to be achieving optimal success?
Anup Ravi  30:00
Every coach would like to work with organisations and teams who are already thriving and wanting to do more, and grapple with new, interesting and intellectual challenges. It's great to be able to stretch their thinking; it enables organisations to consider stakeholders' needs. Coaching can bring the change in thinking and, in effect, transform the culture of the organisation.
Robyn Marsh  35:45
How do coaches actively support, rather than tell, when working with clients?
Anup Ravi  36:12
People misunderstand that coaching is about giving advice. In actual fact, a coach is there to actively listen and enable the person to be able to reflect and speak on their challenges or ideas. If a coach can listen, rather than talk, then they understand the difference.
Robyn Marsh  38:50
What kind of key questions do you think would be best to ask when coaching?
Anup Ravi  39:16
There is no real trick to coaching and there are no golden questions that you can ask to reach a quick solution. The key question often arises when you're actively listening to the speaker, summarising and reflecting back to enable the thinker. Sometimes, being curious can be the most powerful tool: "Did I understand that right? What do you mean by that?" Focus first on creating a space for your coachee to feel safe and secure to be able to open up and tell you exactly what is going on with them.
Robyn Marsh  40:41
A participant just wrote that coaching helps the thinker to do their thinking at the speed of speech.
Participant 49:48
This session has made me reevaluate my understanding and definition of coaching. I always considered it to be a one-to-one model, but clearly it goes further than that. I've realised it can be used to improve current skills, to reflect on practices, and to view how to move forward. This new perspective, when thinking about group coaching, can be extended to developing team skills.
Anup Ravi  50:28
Absolutely. Team coaching enables the team, the organisation and the whole system to thrive and evolve in a very mindful way to consider the impact, development and positivity that it could bring. Coaching is about bringing that transformation of organisational culture.
If you missed Anup's Culture Clinic and you'd like to catch up, you can watch the full video below.
Alternatively, if we've piqued your interest, please feel free to book in a free consultation with Anup to further discuss coaching by emailing us here.
You may also like to read